The pharmaceutical industry has been rapidly changing in the last few decades because of the enormous increase in data. It is challenging for pharmaceutical companies to interpret such large volumes of data and derive informed decisions because of the exponential growth.
Traditionally, most pharmaceutical companies use data for less relevant purposes than intended. Only a small fraction of the data sets is actually analyzed and used. Though the remaining data may add some value down the road, it is neglected. However, data visualization tools present a modern approach in integrating data with business intelligence tools that offer a new way to fetch hidden data and allow users to self-explore entire data sets with instant slice and dice, and quick switches among multiple data sources. Pharmaceutical companies thus get a holistic view of their entire business to generate valuable insights and take sensible decisions.
Handling Sea of Pharmaceutical Data
The developers of data analytics applications are increasingly using advanced data visualization technology to handle huge volumes of data, process information and better interpret analytical results. Data analytics, in this context, must be combined with business intelligence tools to make the best use of huge volumes of data. It is very important that the information is presented properly. Otherwise, the core essence of the data analysis is lost. However, data visualization tools are an accessible way for analysts to see and understand data, and effectively convey the key insights in an interesting and engaging manner.
Leverage Comprehensive Approach for Better Visualization
Recognition of better patterns and trends - It is important to understand and predict the new business entrants when introducing a new product in the market so that a business can develop the strategies to uphold their position and remain focused on customers

Process the information faster/Derive quick insights - Speed is a key aspect in understanding market competition. Super-interactive data visualization tools help users to understand data faster and better, allowing companies to stay a step ahead of competitors

Building relationships among large volumes of data - It helps to build advanced analytics that combines multiple sources of data and uniquely correlates different insights, which in turn helps in better business performance

Simplification of information/Dimensionality reduction – Data visualization can help to visualize large volumes of data in an understandable and coherent way, which in turn helps to comprehend information sensibly and draw more accurate conclusions

More efficient and timely communication - Users can easily drag and drop data into the system and update it in real time. They can also collaborate with other team members for quick project turnarounds.
Advantage of Comprehensive Over Traditional Approach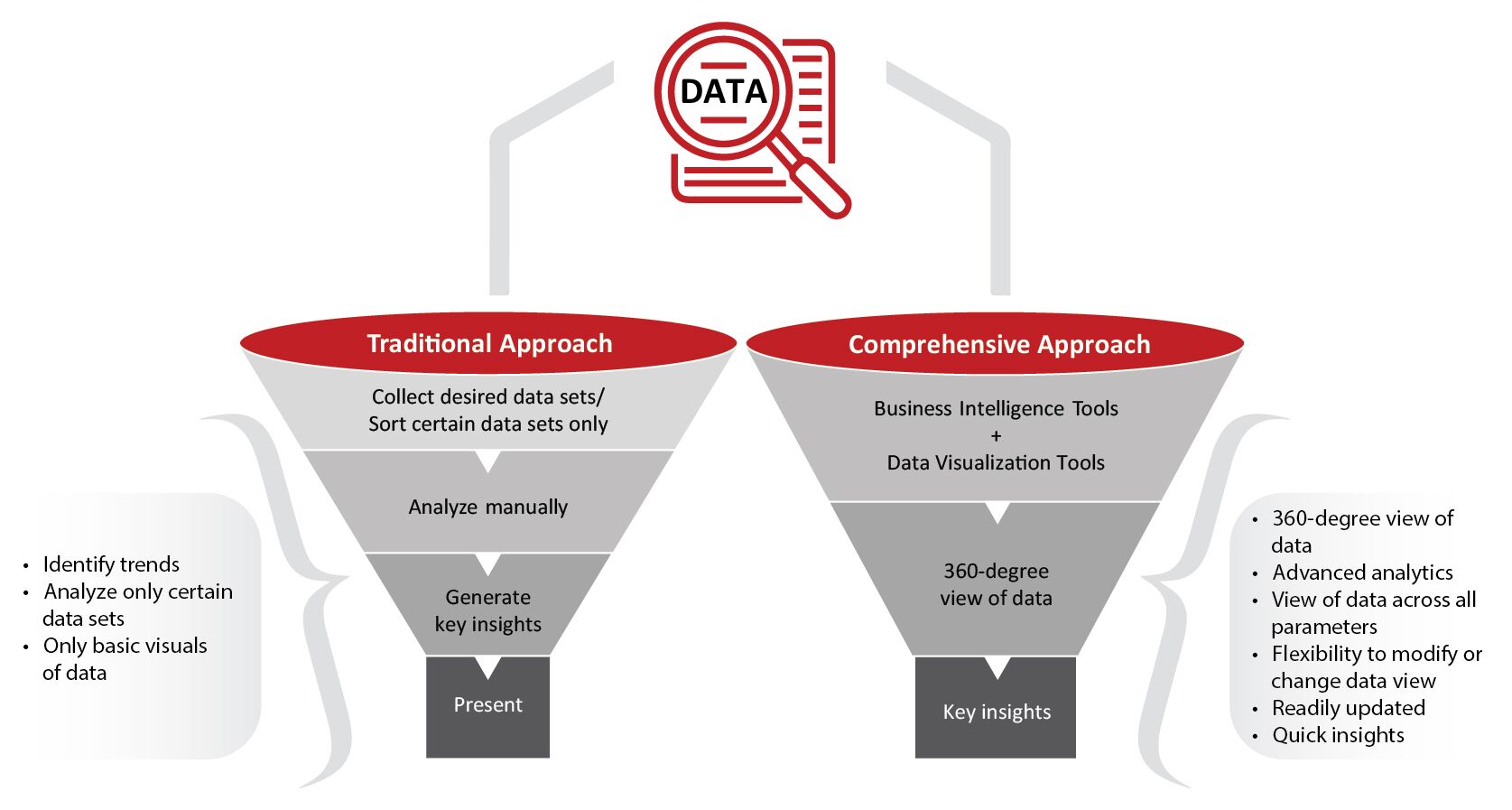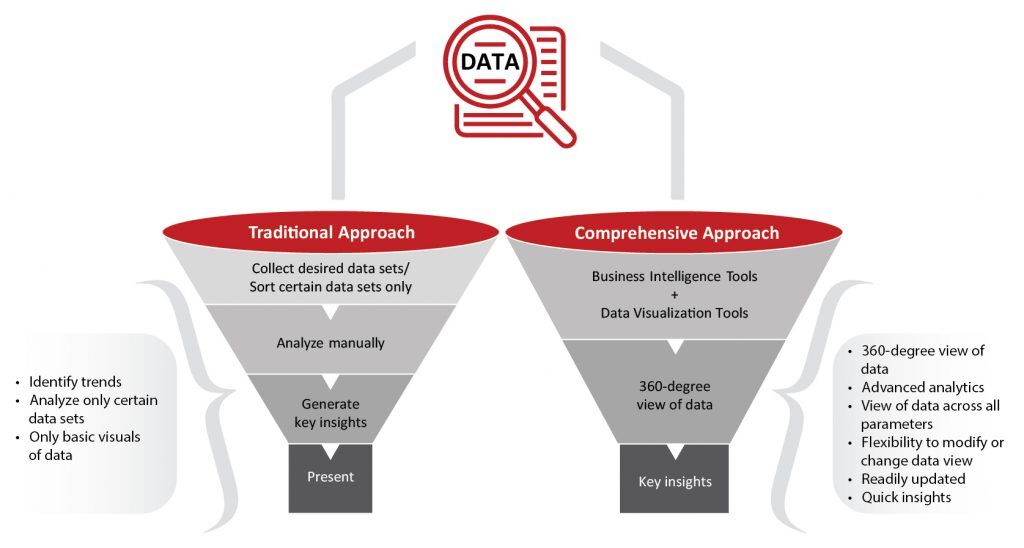 Visual representation is always easy to read and process information effectively.Visualization tools can combine the enormous data which is in silos and other business insights to help pharmaceutical companies make their data more Informative, accessible, timely and actionable. Therefore, data visualization through this comprehensive approach clears the clutter and hassle which saves time as it allows us to communicate the complex data into simple and visual manner.
The phamax real-world evidence solutions empower the RWE strategies of companies with a deeper understanding of therapeutic landscapes and market-shaping dynamics. The phamax patient chart review services give pharmaceutical companies advanced inputs on the existing standards of care, healthcare resource utilization and patient-reported outcomes.
Contact our analyst to know more